A quest for identity
Exhibition June 14 – June 28 2017
Atelierhaus Salzamt, Obere Donaulände 15, 4020 Linz, Austria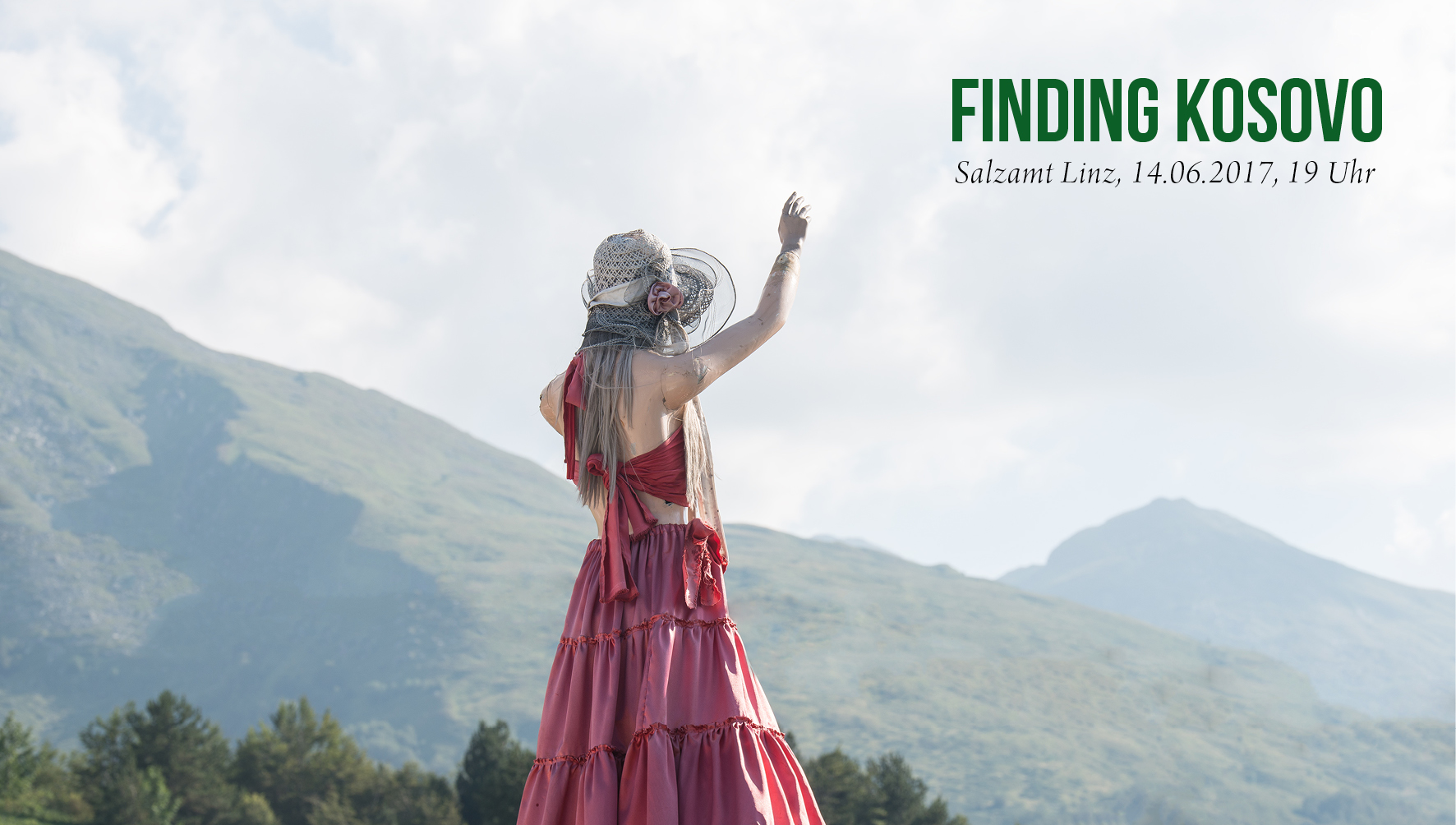 June 14: Opening and artist talk at 7pm
June 28: Finissage and film screening at 7pm
A quest for identity, self-perception and how others see you. By what materials and ideas is a new collective Kosovarian identity building up? Which (historical) narratives and aesthetics are part of this quest? What role does Austria play in this?
Artists: Qëndresë Deda, Ulrich Fohler, Majlinda Hoxha, Thomas Kluckner, Kristina Kornmüller, Ingo Leindecker, Petra Moser, Alban Muja, Vala Osmani
Salzamt: http://blog.salzamt-linz.at
KOMPOTT on Facebook: https://www.facebook.com/kompottcollective
Funded by: Stadt Linz Kultur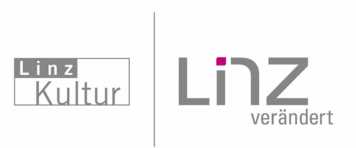 Tour through the exhibition
Video by Christoph Kaltenböck (camera & composition) and Michael Wirthig (camera)
Artist talk
During the exhibition opening at Atelierhaus Salzamt/Linz on June 14, 2017.
Panelists: Majlinda Hoxha, Ingo Leindecker, Alban Muja, Vala Osmani
Moderation: Simone Boria
Video by Christoph Kaltenböck (camera & composition) and Michael Wirthig (camera)
Artworks
Treasures
cardboard, collage
Almost everywhere in Kosovo you'll find market stalls offering gems and minerals from the surrounding mountains. These minerals vary greatly in terms of quality and texture. Some of them are pure and precious, some will be nothing but stones. Only experts can tell the difference.
My experience with the cultural, national, and political aspects I "found" about the Kosovo is similar to that of those who found these treasures of the soil. For an outsider, the information is hard to classify and ascertain.
The work treasures merges photographs and symbols I found of the Kosovo into abstract patterns and playful combinations without subjecting them to evaluative contemplation. The new connections and sometimes absurd collages cover the individual facets of the crystalline bodies.
Ulrich Fohler, 1977
Studies fine arts at the University of Art and Design in Linz/A and Marmara University in Istanbul/TR.
He lives and works in Linz.
Hocker "Kosovo"
wood, fabric cover/cushion printed
Via its title, the work Hocker "Kosovo" conveys an image that is linked with certain associations and notions. In the artistic work, this image of the foreign, the raw and unfinished is sold as a commercialized piece of furniture. The chosen brick motif in all its plainness suggests being genuinely "Kosovan". By belittling the motif with fabric cover and seat cushion, the object is presented as a softened piece of merchandise. The work plays with the image of a country, thus raising consciousness for our ignorance.
Thomas Kluckner is a visual artist who was born in Hall in Tirol in 1977. He trained as a wood sculptor in Garmisch-Partenkirchen, studied at the University of Art and Design in Linz as well as at the Academy of Fine Arts in Helsinki. In his work he deals with the perception of certain situations of everyday life and ensuing questions regarding authenticity and reality. Thomas Kluckner lives and works in Linz.
Finding Kosovo
photo collage
A staging found by the wayside in the mountains of Rugova has been extended by objects found. The extended staging contains essential, sensual and absurd elements which interact inconspicuously. The intuitively arranged picture elements move between expectation, reality and wish.
Petra Moser, 1979, lives and works in Linz
Studied at the University of Art and Design Linz and at the Academie Beeldende Kunsten Maastricht
Independent photographer since 2011.
Image matters
installation, video ' 15 min
"There is nothing more international than the formation of national identities." (Anne-Marie Thiesse)
The work "Image matters", consisting of a brochure and a video, deals with the question of a country's branding and how it is formed. The contents are based on texts by Ivaylo Ditchev "The Eros of Identity", the paper "IMAGE MATTERS, Deconstructing Kosovo's Image Problem" of the Kosovo Foundation of Open Society, as well as on freely combined entries from the "Austrian" Wikipedia.
The video "Thumb with European Flag" emphasizes the tongue-in-cheek nature of the work.
Kristina Kornmüller is an artist, born and living in Linz, Upper Austria. Her way of working is questing, crosses genre borders, and is based on spatiality. In her staging she creates installations blending various spaces into each other. Thus Kristina Kornmüller subverts the idea of distinctly separated and clearly defined places while creating worlds in between.
Brotherhood
paintings, 3 x 40 x 50 cm (2015)
Alban Muja's works Brotherhood is constructed and exposes the very specifics of a phenomena that is present in society of Kosova. It is the omnipresent phenomena of Kosova society but in exaggerating form it is most visible on the country side and in non-urban areas. The work has many layers but in the first place it poses the problem of male tradition and how it is manifested through the social position symbol – a house. A house becomes a symbol for the family and a basic unit of the male pride which is visible outwards.
Blue Wall Red Door
video documentary, '32 min (2009)
Blue Wall Red Door from Alban Muja on Vimeo.
The Film Blue Wall Red Door (2009) is a collaborative project of Alban Muja and Yll Citaku that provides an insight into the transitional society of Kosovo, the state that proclaimed and gained independence in 2008, ten years after the last amongst the bloody civil wars in former Yugoslavia. Their main interest is to investigate and showcase a very endemic phenomena of the capital city of Prishtina and its streets that were renamed for several times during the turbulent recent history. The artists explore the ways how its inhabitants navigate through often nameless or unmarked streets.
Alban Muja (born 1980 in Mitrovica) is a Kosovo based visual artist and filmmaker. He completed his BA and MA at Academy of Fine Arts at University of Prishtina.
Mostly influenced by the social, political and economical transformation processes in wider surrounding region, he investigates history and socio-political themes and links them to his position in Kosovo today. His works cover a wide range of media including video installation, short film, documentary film, drawings, paintings, photographs and performance which have been exhibited extensively in various festivals, art fairs, group and solo exhibitions.
Alone player – The continuum process
206 images projected on a wall, 17′10′′ (2016)
…You would never say I saw a dream without seeing it, experiencing it. In general visual information with a certain meaning and content behind, which when it comes to persons is incorrect because our state of being is multidimensional.
Qëndresë Deda is an artist who works across different media usually putting herself in a role of an object and subject. When using photography she treats camera as a mirror. Although her works appear to be very personal and intimate she deals with the phenomena of her immediate surroundings. The photographs from the D series, made during the period of five years, documents and depicts wishes, dreams, fears and nothingness. She mostly used Facebook space to present them.
Are we European yet?
photographic print on debond mount, 120 x 60 cm
Are we European yet? takes inspiration from the Mozarts of Vienna who are of Kosovar Albanian origin. These migrants perform and promote the epitome of Austrian culture. They more broadly reflect the initiatives of migrant communities who partake in Austria's tourist industry. This narrative is complicated by the precarious conditions of the homeland which remains both unresolved and undermined.
Symphony 36
video, 26:30 minutes
Majlinda Hoxha (born 1984 in Prishtina/Kosovo) lives in Prishtina/Kosovo.
She is currently the art editor at Kosovo 2.0 magazine. 
She received a B.F.A. in photography at Whitecliffe College of Arts and Design and her MFA from Elam School of Fine Art at Auckland University in 2008.
Her most recent exhibitions include The Whale That Was a Submarine at the Ludwig Museum – Museum of Contemporary Art, Budapest (2016), This is not a palm tree at Neurotitan Gallery, Berlin (2016), The Presence of the Real, Peje (2016).
Can you recommend a minefield?
radio play and video, 21 min.
"Can you recommend an minefield?" is a parody on 80's action radio plays based on a factoidal journey to Kosovo.
Speaker: Bodo Henkel
Music: NewRetroWave & Philip Chance
Ingo Leindecker studied Fine Arts/Experimental Design in Linz and Rotterdam. He produces audio dramas and media installations and is researcher in the fields of arts and science.

The exam
Video documentary, 15 min
PROVIMI / THE EXAM from DokuFest on Vimeo.
A film by Lulzim Zeqiri.